Les Touches Qui Chantent (2013)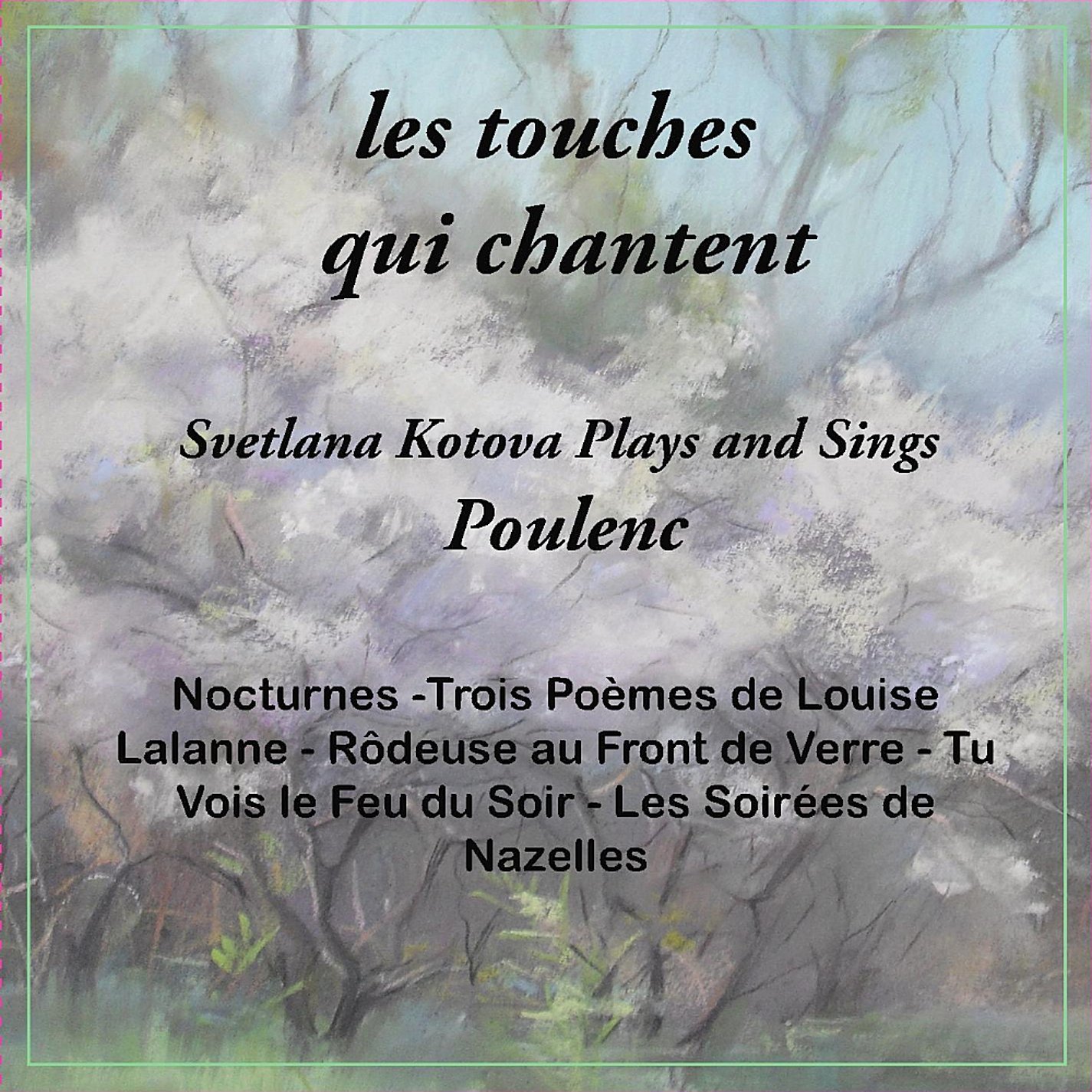 This project started as part of my doctoral research at the University of Oregon. After I worked for at least a year on «Les Soirees de Nazelles» for one of my recitals, I could not get enough of Poulenc. I devoured his chamber works, concertos, solo pieces and songs in endless sight-reading sessions. I got his books, interviews and letters. His music and exquisite writing fascinated me. The only logical path to follow was to produce a lecture-document on Poulenc.
On the other side, my extensive background in vocal collaboration induced me to sing for real. I noticed how expressive Poulenc's language is in his songs. However, his piano repertoire was filled with enigmatic indications, and it was somehow more difficult to grasp. Long story short, I decided to focus on the ways to transplant the vocal ideal in Poulenc's music to his piano works. And you know? It worked magic. Suddenly the piano music acquired wings, begun to sing, become airborne. The secret was in making justice to the breath marks (yes, the pianists need to learn how to breathe!), in the direction of phrasing (listen to the spoken French), in the characteristic agogic accents, in the importance to take into account the loved by Poulenc music of chansoniers, and the flexibility of tempos (not the rubatos).
After all this detailed investigation on the subject, I found that I need to record both vocal and piano music, in order to illustrate my discoveries.
I hope that this CD will make you fill differently about Poulenc's piano music. I also hope to transport you to a different dimention – the dimention of dreams, finest and strongest emotions, tender love, trascendent devotion, melancholy, nostalgia, and the witty humor.
Tracks:
1. Nocturnes: I. Ut Majeur
2. Nocturnes: II. Bal Des Jeunes Filles (La Majeur)
3. Nocturnes: III. Les Cloches De Malines (Fa Majeur)
4. Nocturnes: IV. Bal Fantôme (Ut Mineur)
5. Nocturnes: V. Phalènes (Re Mineur)
6. Nocturnes: VI. Sol Majeur
7. Nocturnes: VII. Mi Bémol Majeur
8. Nocturnes: VIII. (Pour Servir De Coda Au Cycle)
9. Trois Poèmes De Louise Lalanne: I. Présent
10. Trois Poèmes De Louise Lalanne: II. Chanson
11. Trois Poèmes De Louise Lalanne: III. Hier
12. Cinq Poèmes De Paul Eluard: IV.Rôdeuse Au Front De Verre
13. Miroirs Brulants: I. Tu Vois Le Feu Du Soir
14. Les Soirées De Nazelles: I. Préambule
15. Les Soirées De Nazelles: II. Cadence
16. Les Soirées De Nazelles: III. Le Comble De La Distinction
17. Les Soirées De Nazelles: IV. Le Coeur Sur La Main
18. Les Soirées De Nazelles: V. La Désinvolture Et La Discrétion
19. Les Soirées De Nazelles: VI. La Suite Dans Les Idées
20. Les Soirées De Nazelles: VII. Le Charme Enjôleur
21. Les Soirées De Nazelles: VIII. Le Contentement De Soi
22. Les Soirées De Nazelles: IX. Le Goût De Malheur
23. Les Soirées De Nazelles: X. L'alerte Vieillesse
24. Les Soirées De Nazelles: XI. Cadence
25. Les Soirées De Nazelles: XII. Final
Poulenc Nocturnes on Doctoral Recital Svetlana Kotova 2013